AMERICAN LOCATOR MAGAZINE: DIVING DEEP INTO INDUSTRY TRENDS & CHALLENGES

American Locator magazine gets to the heart of news, debate, technology and processes focusing on damage prevention in the underground utility industry. With each issue of American Locator Magazine, we focus on relevant topics within key areas of the industry and strive to bring tips, breaking news and information to our readers from people working daily in the field. See highlights from our most recent issue or read through past issues for valuable ideas to implement on your own projects. Subscribe today!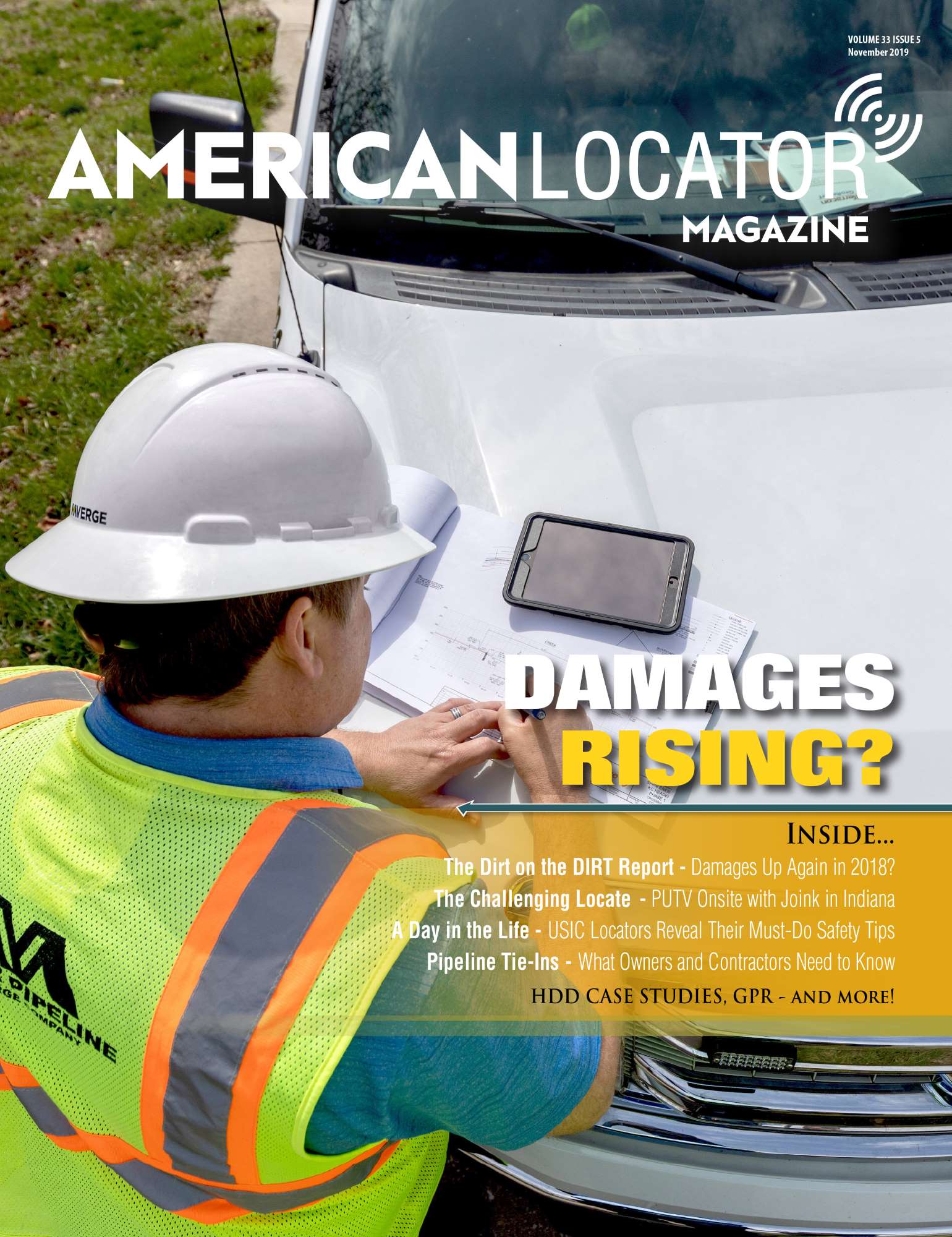 Volume 33, Issue 5:
November 2019
In Volume 33-5 we bring you commentary,
frank opinion, insights, and photos putting a spotlight
on damage prevention for today's utility locators,
excavators and engineers. Inside: the DIRT Report 2018,
HDD case studies, locator troubleshooting, following
locators on the job, GPR, pipeline safety and more.
Recently Featured Content
Subscribe to the Planet Underground YouTube channel and view videos related to stories from this and other great issues.
Joint Trenching in Chicago
In Planet Underground TV's Episode 15: Joint Trenching in Chicago, Planet Underground TV takes you onsite with two crews from Electric Conduit Construction performing a joint trench installation for communications companies in Chicago. Complications were endless: heavy traffic, pedestrians, abandoned lines, unmarked utilities, etc. We show how utility owners and municipalities can save when they communicate and work together. Joint builds benefit the public, utility owners, and contractors…Everybody wins!
Assume the Position
In Planet Underground TV's Episode 14: Assume the Position learn more about The Roundtable event at Planet Underground, an annual damage prevention networking and industry debate forum, and how topics discussed here are becoming a vehicle for for real industry action. In May of 2019, Planet Underground brought together top voices from The Roundtable at their headquarters in Manteno, IL to discuss which positions would be most likely to find traction in legislative action.
Promote your brand and help us continue to share industry knowledge with American Locator magazine. View our media kit.
See what some of our readers have to say about American Locator