AMERICAN LOCATOR MAGAZINE: DIVING DEEP INTO INDUSTRY TRENDS & CHALLENGES

American Locator magazine gets to the heart of news, debate, technology and processes focusing on damage prevention in the underground utility industry. With each issue of American Locator Magazine, we focus on relevant topics within key areas of the industry and strive to bring tips, breaking news and information to our readers from people working daily in the field. See highlights from our most recent issue or read through past issues for valuable ideas to implement on your own projects. Subscribe today!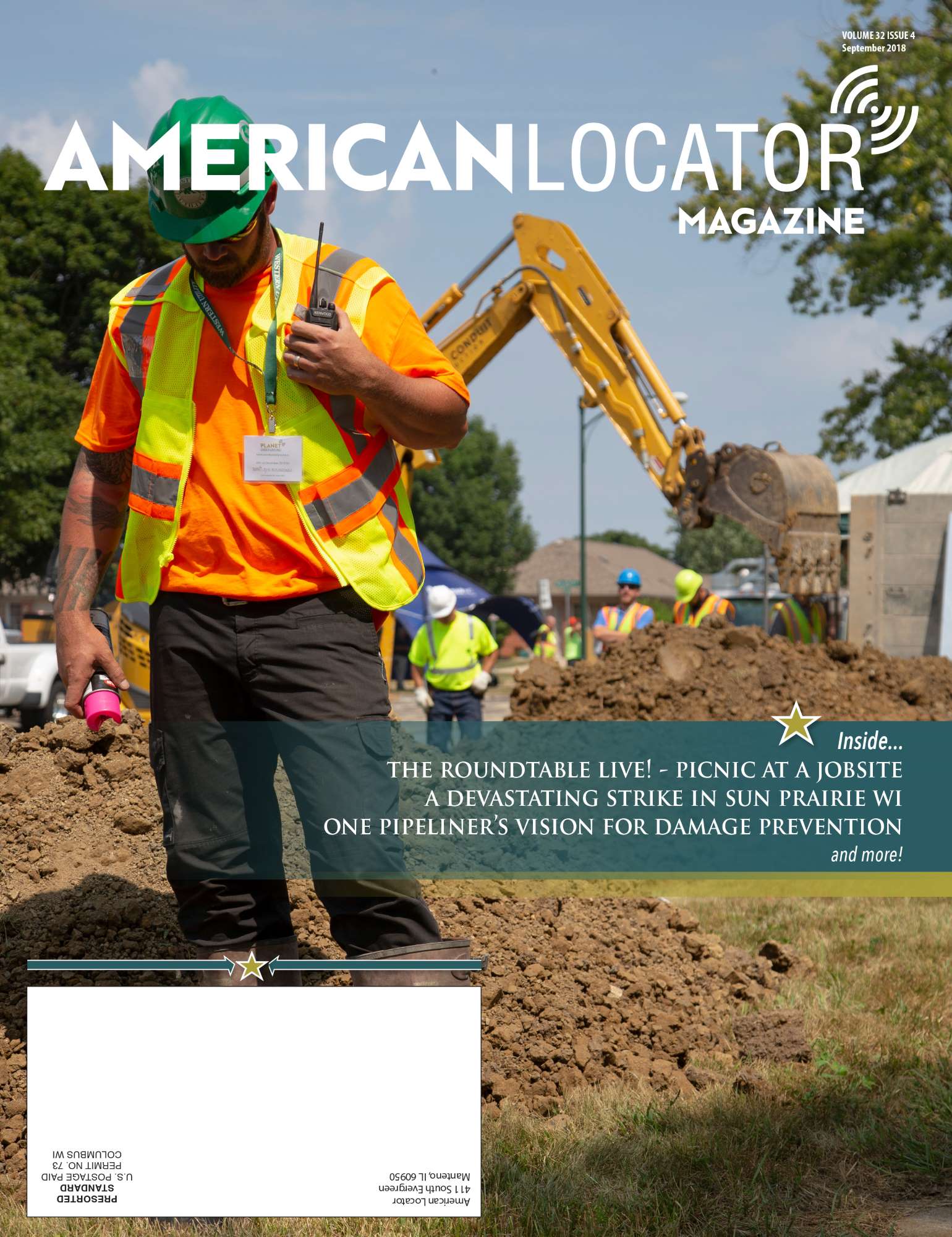 Volume 32-Issue 4:
September 2018
In Volume 32-4 we bring you our photo essay on The Roundtable Live!
outdoor excavation safety event this summer at Planet Underground,
a bold reader response to last issue's editorial on A New Mindset,
and interview with long time locator Charles Hamm, Patriot Pipeline
Safety, our coverage on the July Sun Prairie, WI tragedy and more!
Recently Featured Content
Subscribe to our YouTube channel and view videos related to stories from this and other great issues.
The Race to 5G
In Planet Underground TV's Episode 10: The Race to 5G, watch the process it takes, from engineering to construction, to install small cell node panels on light poles to provide residents in Chicago with the latest in 5G high speed internet. The crews of Electric Conduit Construction make safety and efficiency a top priority in the crowded infrastructure underground of the big city.
Candid Cameras
Planet Underground TV's Episode 9: Candid Cameras features an often overlooked, but critical part of damage prevention: cross bore mitigation. We'll take you on a journey with the crews of Pipe View America and Blood Hound Underground, honest and unscripted, as they dive into the critically important work behind sewer line inspections. Find out more in Vol.32 Issue 2 of American Locator. Subscribe today!
Promote your brand and help us continue to share industry knowledge with American Locator magazine. View our media kit.
See what some of our readers have to say about American Locator