AMERICAN LOCATOR MAGAZINE: DIVING DEEP INTO INDUSTRY TRENDS & CHALLENGES

American Locator magazine gets to the heart of news, debate, technology and processes focusing on damage prevention in the underground utility industry. With each issue of American Locator Magazine, we focus on relevant topics within key areas of the industry and strive to bring tips, breaking news and information to our readers from people working daily in the field. See highlights from our most recent issue or read through past issues for valuable ideas to implement on your own projects. Subscribe today!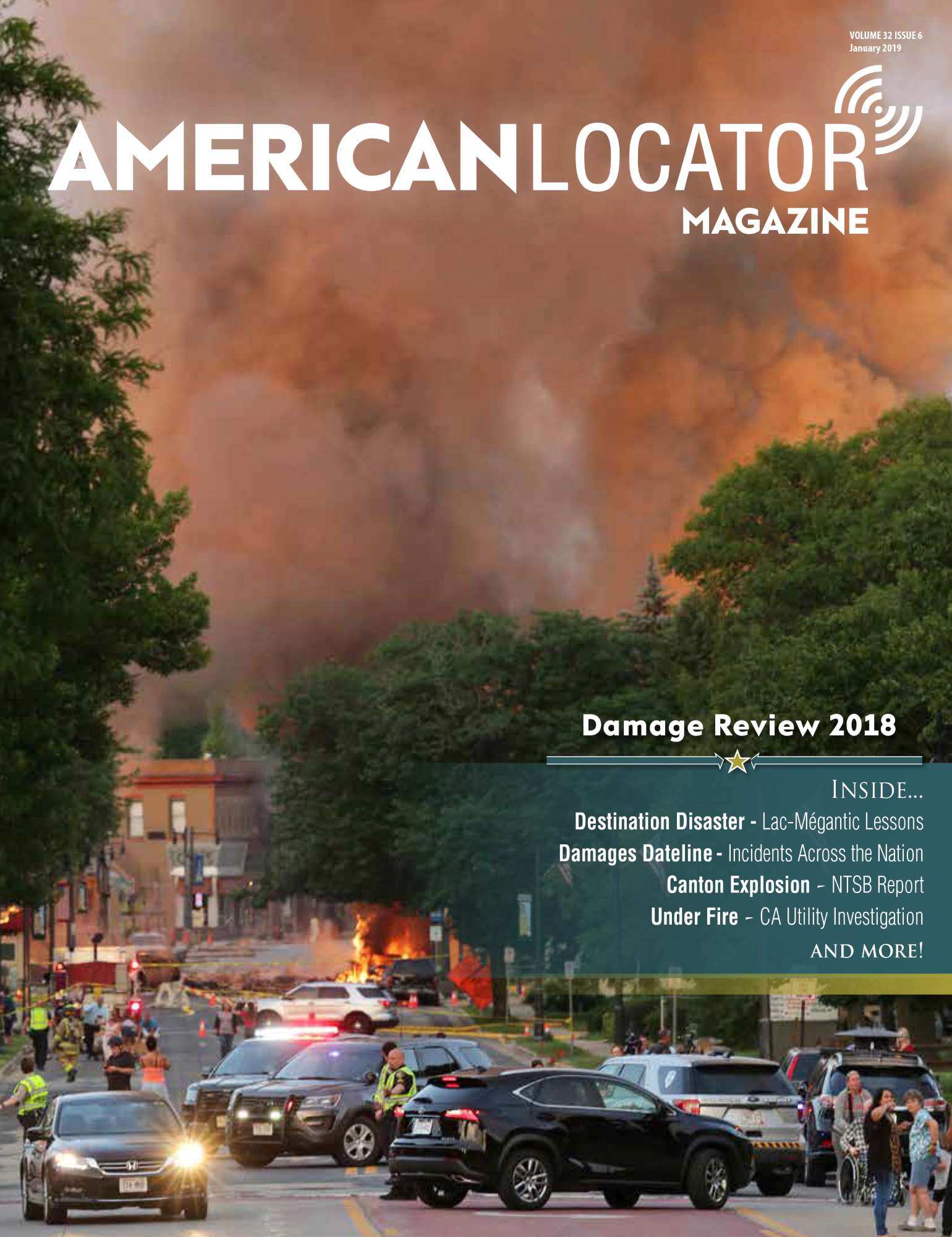 Volume 32-Issue 6:
January 2019
In Volume 32-6 we bring you news briefs, photos
and commentary on devastating underground utility damages in 2018.
What can we learn, what will we do differently and when??
Plus,updates on Sun Prairie, WI, Canton, IL, PG&E and more!
Recently Featured Content
Subscribe to our YouTube channel and view videos related to stories from this and other great issues.
17 Common Sense Heroes
In Planet Underground TV's Episode 12: 17 Common Sense Heroes – Planet Underground President, Mike Parilac, narrates the story of those individuals and companies doing damage prevention right – safely, the first time, and every time. These are the "common sense heroes" for underground utility excavation. How they conduct their work is instructional for everyone in the underground utility world.
Sun Prairie Strong, History Gone
In Planet Underground TV's Episode 11: Sun Prairie Strong, History Gone – Underground utility work was happening near the site of an explosion this July in Sun Prairie, WI, when a 4-inch natural gas main was struck by a sub-contractor blind boring during installation of fiber optic line. Residents of the town unite to consider and recover from the tragedy when "The Race to 5G" went very wrong.
Promote your brand and help us continue to share industry knowledge with American Locator magazine. View our media kit.
See what some of our readers have to say about American Locator