DIVING DEEP INTO INDUSTRY TRENDS & CHALLENGES

American Locator magazine gets to the heart of news, debate, technology and processes focusing on damage prevention in the underground utility industry. With each issue, we focus on relevant topics within key areas of the industry and strive to bring tips, breaking news and information to our readers from people working daily in the field. See highlights from our most recent issue or read through past issues for valuable ideas to implement on your own projects.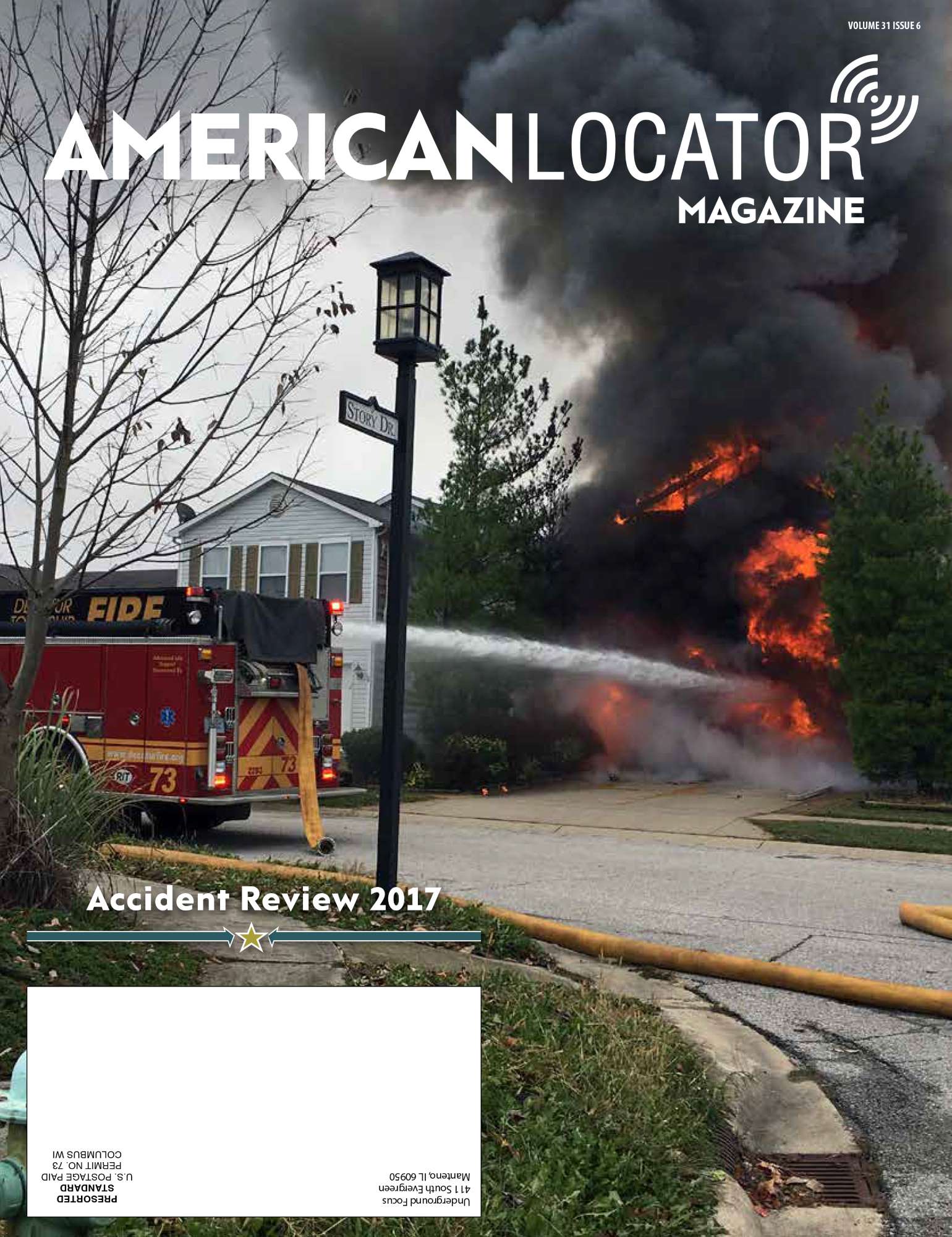 Volume 31-Issue 6, December 2017:
Accident Review
In Volume 31-6, we highlight utility excavation accidents of note in 2017. Utilities mis-marked, calls to 811 not made, maps not getting updated, laws unchanged, and underground lines struck at record levels – what is the solution? We also look into the public face of utility damages and discuss contractors as leaders for change in our industry. Read also..an eye-opening interview with Stephanie Menning of MUCA, filming with Q3 Contracting in MN, GPR and more!
Recently Featured Content
Subscribe to our YouTube channel and view videos related to stories from this and other great issues.
Building a New Chicago – with INTREN
Diverse challenges await those who excavate in an older metropolis like Chicago — abandoned lines, unstable earth, etc. — and INTREN is surely prepared to meet those challenges head on. INTREN was hired for the rehabbing of historic Fulton Market Square, which was once the meatpacking district of Chicago. Find out more about INTREN in action in the June issue of American Locator.
Little Giants, Big Hearts
In the June issue of American Locator, we revisited the site of a devastating gas explosion in Canton, IL (first covered in Vol31-1) with this exclusive follow-up on their efforts to rebuild with pride in their local community. Learn more about how a strong, local community came together and led us to question..are we doing all we can to prevent these tragedies?
Promote your brand and help us continue to share industry knowledge with American Locator magazine. View our media kit.
See what some of our readers have to say about American Locator