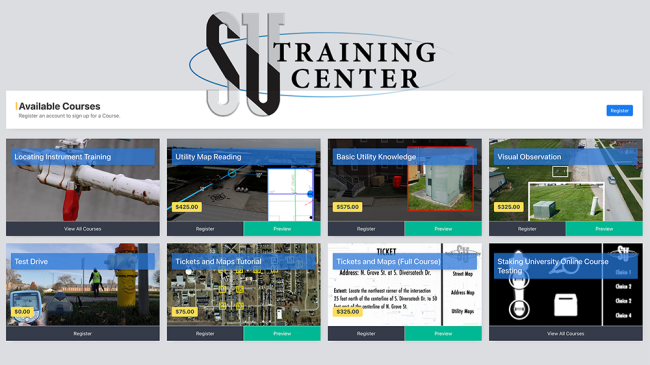 LOCATOR TRAINING – ONLINE!
Take advantage of this video-based learning system providing damage prevention training for underground utility locators, excavators, engineers and other utility professionals. Learn from the best through Staking University, and be confident in your ability and knowledge to provide only the best locating services.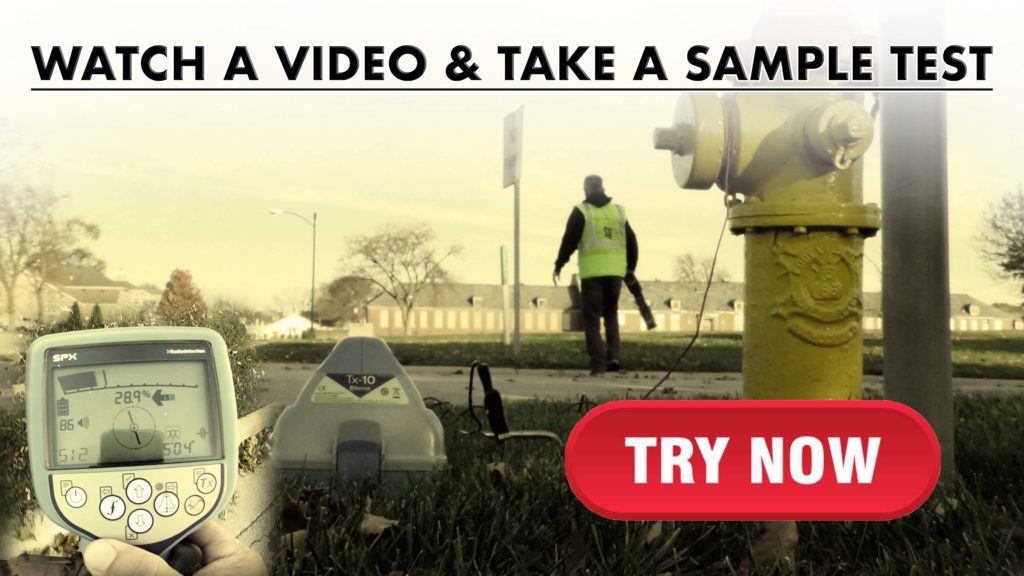 Courses Available Include:

Locating Instruments:

Covers a wide range of introductory to more advanced concepts on instrument use best practices, the science behind locating and various utility characteristics that can affect a locate.

Utility Map Reading:

An in-depth look at the different types of utility maps and how to interpret them. Making liberal use of aerial footage, this course explains common techniques used by utility companies to convey system information.

Basic Utility Knowledge:

This course provides the most essential information regarding the transportation of electrons, photons, gas and liquids from origin to consumer.

Visual Observation:

Covers the process of identifying underground utility features above the ground, which can be an indication of what can be expected below the ground.

Tickets and Maps:

Based upon the successful field completion of 811 locate tickets, this course tests the ability to integrate written instructions with map reading, utility map reading and visual observation skills.
Rent Our Videos
Check out out training video rental options that may serve your company's needs more directly. Subscribe to the Damage Prevention for the Planet Vimeo channel for a monthly rate, allowing you full access to all training video categories. Cancel anytime. Alternatively, rent individual courses for a three-month period and renew as desired.

Courses Available to Rent Include:

Locating Instruments

Utility Map Reading

Basic Utility Knowledge