December 12th – 13th
Planet Underground,411 S. Evergreen, Manteno IL 60950
Wednesday, December 12:11:00 am to 5:00 pm
Roundtable Filming (lunch break at 12pm) 5:30 pm,
Dinner/Networking, Location TBA
Thursday, December 13:8:00 am to 3:45 pm
Roundtable Filming (lunch break at 12pm) 4:00 pm,
Sponsors Reception, North Wing of the building at
conclusion of final 6-person panel discussion
Why Attend This Event
The opportunities for networking with industry peers are unparalleled.  This event marks an industry-first milestone in moving discussions on damage prevention towards real-word solutions. These solutions are backed by technological innovation, and advances in communication among all parties involved who recognize excavators are at the forefront for change.
What To Expect
This is not a trade show.  This event presents a group of influencers that want to leave their mark on the industry. During this event, groups of participants from various industry segments are filmed together at a round table and given a "hot" topic in damage prevention to discuss freely in front of our cameras. In addition, six-member roundtable panels of experts take questions from the entire event audience.
Tickets
Individual
---
$295
Admits upto 1 ticket
811 Sponsor
---
$250
Your logo will appear in the
official event video
Bronze Sponsor
---
$500
Admits upto 2 ticket.
Your logo will appear in the
official event video
Silver Sponsor
---
$1000
Admits upto 3 ticket.
Your logo on some filming back-drops & event video
Gold Sponsor
---
$1500
Admits upto 4 ticket.
Your logo on all filming back-
drops & event video
Legacy Sponsor
---
$2500
Admits upto 5 ticket.
Your logo on all filming back-
drops & other event
Space is Limited ! There is a maximum capacity of 150 individuals for the event.
Reserve your seat for the table today!
Testimonials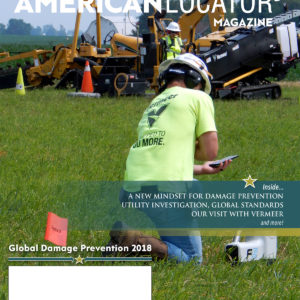 "I think it's a great opportunity to see what challenges people have on the day-to-day level. It allows some freedom to get into discussions that you might not have at a traditional trade show, where they're just trying to push their products."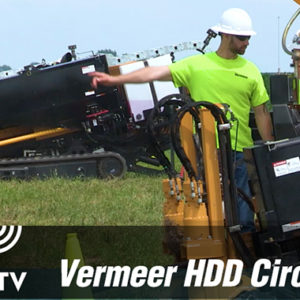 "My take on it is that every leader in this industry that is really focused on utility detection, damage prevention, helping to map out underground infrastructure–should be at an event like this. Because I think that's when it becomes most valuable, the networking, being to ask questions, meeting people that you didn't realize were in the industry–how an excavator thinks about damage prevention."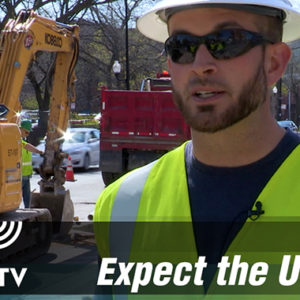 "To talk about this in comparison to CGA and shows like that, you're in a different role there, here this is more of a networking function. You can listen to people talk on a panel, and then say, I want to talk to that person. Unlike CGA, where one person might talk for an hour, here it's much more rapid-fire, and you can instantly connect with that person you think is mentally stimulating and knows what they're talking about."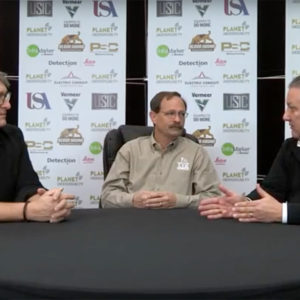 "I think the Roundtable is a great opportunity to candidly talk to people about what's going on. We get to have conversations about what is important to us, and it's not filtered. We're not out there trying to sell things, we're not out there trying to get business from people, we're out there talking about the problems that we run into every day."