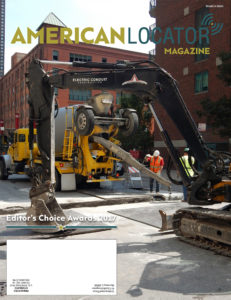 In Volume 31-5, Editor's Choice Awards we examine some of our top pics in damage prevention for 2017. What products will actually help lower damages? Which companies are truly dedicated to damage prevention? What are the ideas, attitudes and philosophies that truly stand out in the crowd?
In this issue, we feature an interview with Jim Jackson, VP of HBK Engineering, and go onsite with Jim and Electric Conduit Construction to view the complex challenges of big city infrastructure upgrades in the wake of the current boom in fiber installations. We interview Rick Gaylean of Gold Shovel Standard and learn more about its potential to provide third-party confirmation of baseline Damage Prevention-Safety Management Systems for the protection of buried assets, and fair and transparent metrics for damage prevention. Read part two of our interview with Jack Beach of VAC Group as he talks urban digging in Australia and offers more thoughts on their Soil Transfer System. Find out about People's Energy in Chicago and their new advanced training facility, zSite from KorTerra, Schonstedt's new REX locator, and an important, eye-opening survey of excavators from the Minnesota Utility Contractors Association.
Subscribe today, and don't miss this exciting issue!
---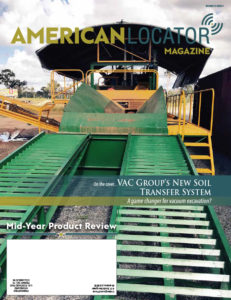 In Volume 31-4, Mid Year Product Review we bring you a closer look into some top products and technology in damage prevention from 2017, taking us another step closer to a safer, more cost-efficient future for underground utility installation and maintenance.
Our lead editorial comments on the CGA DIRT Report for 2016, and examines implications for its less than encouraging statistics from 2016 – damages are increasing overall, despite consistent reporting and calls to 811. Are we utilizing all the "Tools of the Trade" available to us to prevent damages and tragic loss to life and property both before and even more importantly, AFTER the call to 811? We'll look at some influential products and services with the potential to bring us another step closer to our goals for safer outcomes, both currently available technology and what's on the near horizon for utility locating, mapping, and excavation.
This issue features stories on NEPTCO and their booming tracer wire business as well as a close look at VAC Group's groundbreaking Soil Transfer System out of Australia – a smart vacuum excavation system that dramatically improves productivity, cost efficiency and reduces environmental impact. Read more on understanding gain in locating from SeeScan, a case study from Vac-Tron, US Radar's new Quantum Imager GPR, integrating GIS assets for damage prevention, jobsite risk management with Docusite, Sensors & Software's LMX200 GPR, a case study in detecting non-metallic objects with SENSIT's APL and more!
Subscribe today, and don't miss this exciting issue!