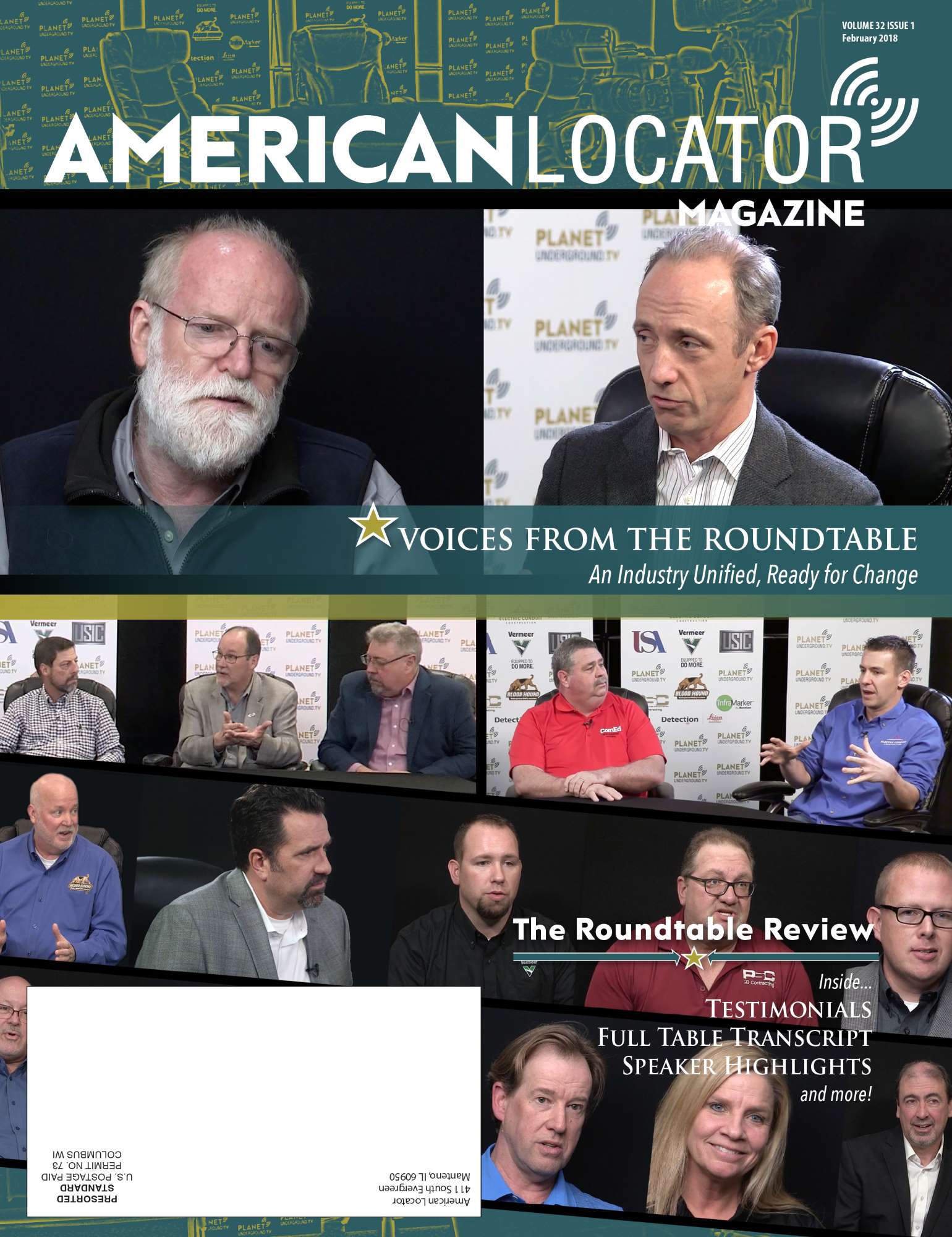 On the heels of The Roundtable event in December of 2017, we're excited to bring you Volume 32-1, The Roundtable Review as we sort through the huge amount of feedback, debates and discussions we heard during two days of filming and interviews at our headquarters in Manteno, Illinois. For those of you unfamiliar with The Roundtable, it is the industry's premier networking event—two days' worth of informative, informal, unscripted discussions about the hottest topics facing our industry today. Over one hundred top professionals from the industry attended, including contract locators, facility owners, excavators, engineers, legal representatives, inventors, manufacturers, and more! Find excerpts of our interviews, outstanding testimonials, and table transcripts from The Roundtable.
Learn more about The Roundtable here, including registration for 2018, sponsorship and videos.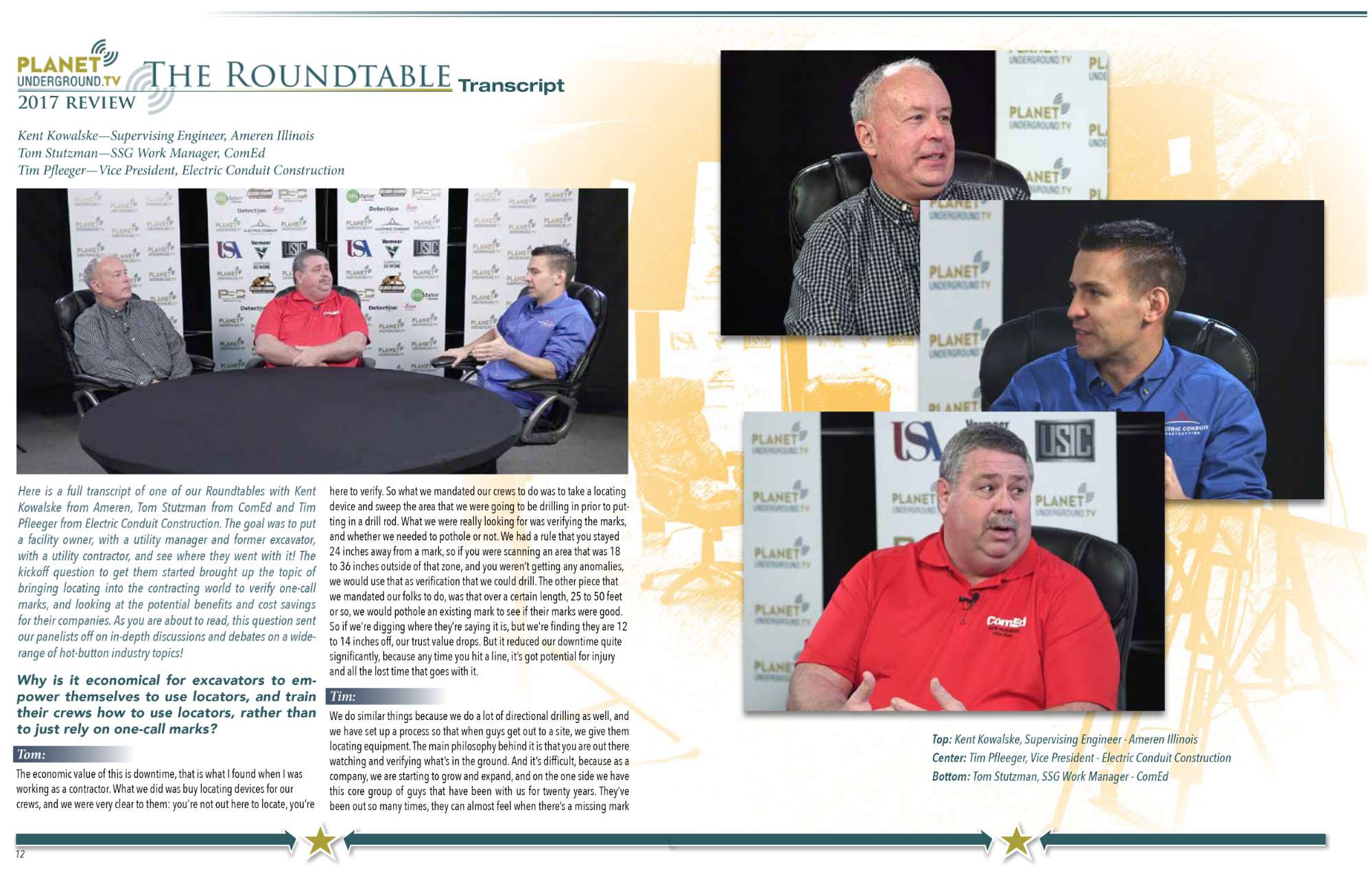 Featured Transcript
In Volume 32-1, we present the full transcript of a discussion between Kent Kowalske of Ameren Illinois, Tom Stutzman of ComEd and Tim Pfleeger of Electric Conduit Construction.
In the spirit of hearing first-hand from the industry, our previous issue has stirred up a few responses to the editor! We reprint two letters from American Locator readers who commented on stories from the last issue (Vol. 31 Issue 6, Accident Review 2017). We hope to make this a reoccurring feature in the magazine!
Read also, an informative interview with Ben Wallace of USIC, and gain valuable insight into the world of a long time locator as he discusses various industry challenges, public and private locating.
Subscribe to American Locator today, and don't miss an exciting issue!
Subscribe to our YouTube channel and catch our latest TV episodes on topics covered in this and other issues.