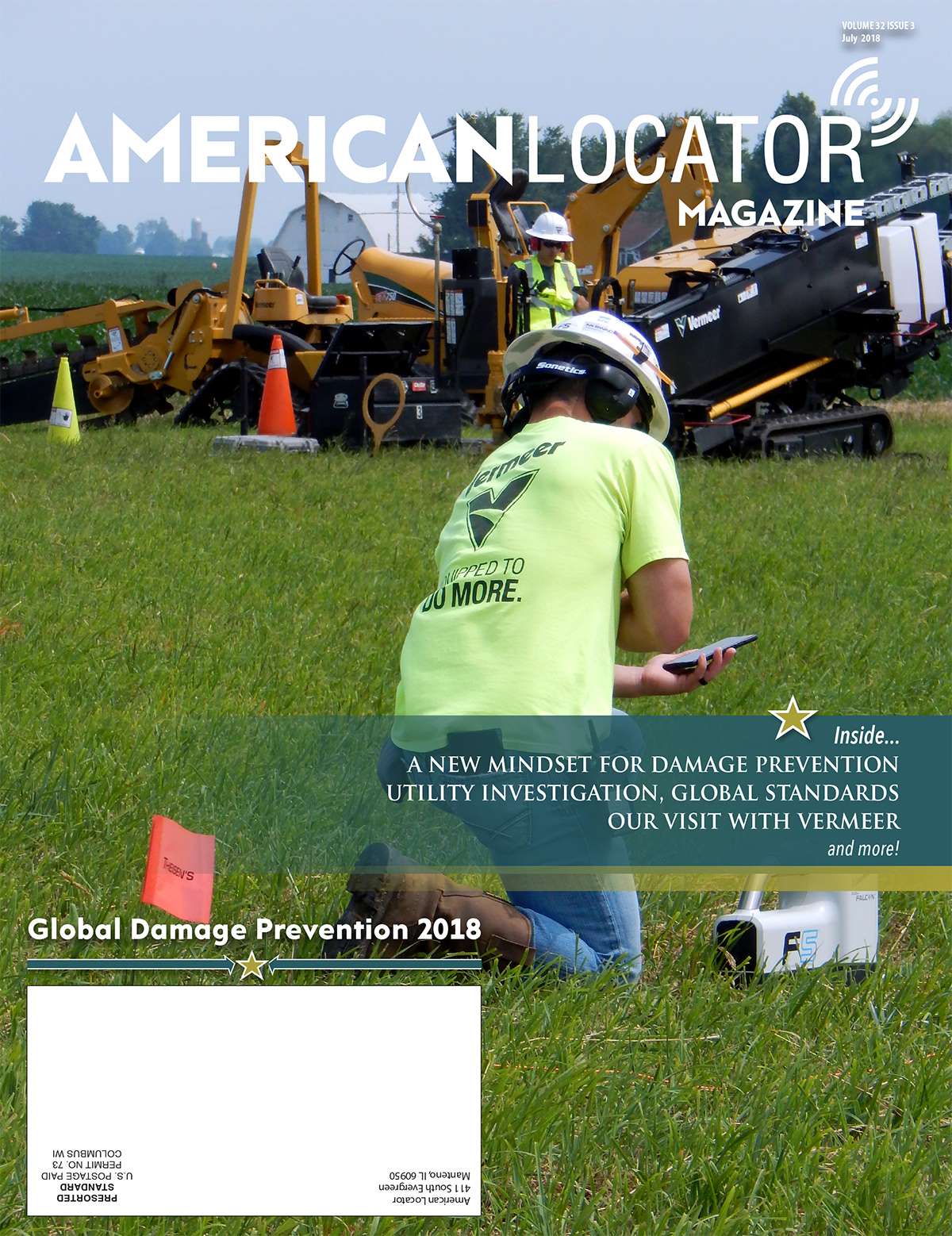 Global Damage Prevention
In Volume 32-3, we'll cover news and challenges in damage prevention in the U.S. and around the world. Read below for a list of coming topics this July 2018.
Coming soon in Volume 32-3, Global Damage Prevention 2018 as we strive to provide education and information to make work crew and public safety our joint mission and number one priority. We see the excavator's voice and insight as key to significant change.
– Vermeer: A Proud Tradition of Global Innovation – Travel with us behind the scenes at Vermeer's U.S. headquarters in Pella, IA as we film and interview with top voices getting insights into their history, factory operations, HDD Training Program, virtual training simulator, GIS/GPS integration and more!
– National Excavator Initiative: Part 2 – Lights..Camera…811! – We give you an exclusive on the latest action by the NEI to bring better 811 and safe digging awareness to excavators and the public through their exciting new media partnership.
– A New Mindset for Damage Prevention – Fred LeSage, Senior Construction Risk Engineering Consultant of XL Catlin gives a passionate perspective on how the underground infrastructure industry needs to change its priority to zero acceptable losses. Any damage can be catastrophic, financially and in loss to life and property.
– Education and Events: GPR Techniques and Tips, Global Standards, The Roundtable Live! Summer Picnic at a Jobsite, and more topics on the future of our industry.
Find out how you can be part of The Roundtable Live!
Subscribe to our YouTube channel
and catch our latest TV episodes on topics covered in this and other issues.